Accomplished business litigation and trial lawyers, providing comprehensive litigation and trial support for clients on a broad spectrum of matters throughout Pennsylvania, West Virginia, Ohio and other jurisdictions upon a special admission basis.
In John Spearly Constr., Inc. v. Penns Valley Area Sch. Dist., 2015 Pa. Commw. LEXIS 337 (Pa. Cmwlth. 2015), the Pennsylvania Commonwealth addressed a question that has bedeviled courts for quite some time: whether a contractor is entitled to delay damages, despite a "no damages for delay" clause in the contract, when a government body was responsible for creating the delay.
John Spearly Construction, Inc. ("Contractor") won a bid with Penns Valley Area School District ("District") to construct a biomass boiler system. Id. at 2. The contract between the Contractor and the District was a standard AIA contract, which included a "no damages for delay" clause. The contract provided a timeline for completion of Contractor's work. As is typical for state construction projects, Contractor was not the only contractor involved in the project: as required by the Separations Act, there were other prime contractors to perform the electrical and HVAC work. Id. at 3.
Nearly immediately after beginning work on the project, Contractor began running into delays. At the outset of work, the District's representative requested a change in construction plans. Id. at 4. Contractor requested further information to enable changes to the construction specs, but District failed to respond for nearly a month. Id. Ultimately, the District decided to move forward as originally planned. Without recounting each individual delay caused by the District, suffice it to say that this pattern of inexplicable delay on the part of the District continued for the life of the project.
After substantial completion, Contractor submitted a payment application to the District. While the District did provide partial payment six months after the submission of the payment application, the District claimed a $35,000 deduction for liquidated damages and $10,200 in other construction-related damages it attributed to the delays in completion.
Ultimately, Contractor filed suit to recover the outstanding balance of the unpaid fee, as well as damages it suffered due to the delay in performing its duties under the contract. The trial court held in favor of Contractor and the District appealed.
Generally, "no damages for delay" clauses are enforceable in Pennsylvania. Id. at 13. However, the Commonwealth Court noted a line of cases that state that "a 'no damages for delay' clause will not be enforced if a school district, or its agent, either took positive action not reasonably anticipated under the contract, or failed to act as need for a project to progress." Id. at 14. The Commonwealth Court affirmed the trial court's finding that the District's positive actions to cause delay and its failure to act to avoid unnecessary delay was sufficient to ignore the "no damages for delay" clause in the contract. Thus, where a state actor delays a project through positive action or unnecessary failure to act to avoid delay causes a situation where a contractor – because of this delay – suffers damages, Pennsylvania courts are empowered to set aside a "no damages for delay" clause.
Here, the Court was particularly interested in what qualifies as either an action or failure to act under this rubric. The broad takeaways are as such: "[a] delay in making a decision, which is necessary for progress on the Project, is a failure to act in an essential matter." Id. at 16. Further, the Court held this is true even in situations where the District was responsible for the inaction of a third party. Id. at 15. "Liability will depend on who bears responsibility for the acts of the third party." Id. The key to determining this is whether the District had notice of any delays caused by third parties. While Contractor did not provide written notice to the District about delays caused by third parties, "the school district had actual notice of the delay and, despite knowledge of the operative facts, the school district did not take measures to correct it." Id. at 25.
While this case does not fundamentally break new ground, it does do a nice job of stating in clear terms the factual situations in which a "no damages for delay" cause will be set aside in a government contract.
Posted in:
About Us
The litigation attorneys at Houston Harbaugh, P.C., are accomplished business trial lawyers, providing comprehensive support in litigation across a broad spectrum of matters throughout Pennsylvania, West Virginia, Ohio and other jurisdictions upon a special admission basis. Our clients are regional and national small, medium and large companies and individuals who seek well planned and aggressive, but cost effective litigation. We counsel, we budget, we have a deep bench, we act quickly when needed and we have experienced trial lawyers who know the courts and bench. We serve regularly as local counsel for some of the largest law firms in the country when they have matters in this region.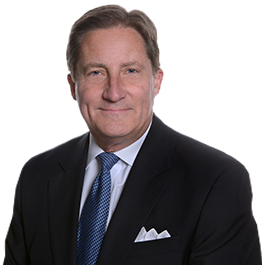 Henry M. Sneath
Co-Chair of Houston Harbaugh's Litigation Practice, and Chair of its Intellectual Property Practice, Henry Sneath is a trial attorney, mediator, arbitrator and Federal Court Approved Mediation Neutral and Special Master with extensive federal and state court trial experience in cases involving commercial disputes, breach of contract litigation, intellectual property matters, patent, trademark and copyright infringement, trade secret misappropriation, DTSA claims, cyber security and data breach prevention, mitigation and litigation, probate trusts and estates litigation, construction claims, eminent domain, professional negligence lawsuits, pharmaceutical, products liability and catastrophic injury litigation, insurance coverage, and insurance bad faith claims.
Samuel H. Simon
As co-chair of Houston Harbaugh's Litigation Group, Sam focuses his practice on commercial/business litigation. Sam regularly represents clients in the construction, manufacturing, oil and gas, and wholesale/retail/ distribution industries, as well as individuals in matters such as:
Construction litigation
Environmental litigation
Breach of contract disputes
Oil and gas litigation
Negligence
Restrictive covenants (non-compete agreements)
Civil rights
Collections/creditors' rights
Lease disputes