Accomplished business litigation and trial lawyers, providing comprehensive litigation and trial support for clients on a broad spectrum of matters throughout Pennsylvania, West Virginia, Ohio and other jurisdictions upon a special admission basis.
Law firms must maintain and secure countless documents no matter the complexity of the case. These documents occupy a unique security space, however, as they must be readily available to members of the firm but entirely shielded from public view. Information relating to a case can center on trade secrets, technical information or sensitive personal data. Regardless of the case or type of information, the firm must limit access and protect this data.
To counter unauthorized access, law firms must adapt to numerous cyber security threats. Three of the most common protection trends are the following:
Migrating to cloud storage: Cloud migration is a popular concept for businesses and private individuals alike. Based on the needs of the organization, users can select various levels of security for cloud data storage including regular password reset, two-factor authentication and biometric authorization. Additionally, cloud storage contains the benefit of client access as long as they are approved to view the documents.
Implementing email encryption: Individuals choose to communicate in numerous digital ways. From texting and emailing to direct messaging, preferences vary widely. A law firm must rely on secure business communication either through proprietary software or licensed applications. Firms are wise to consider the use of encryption programs that protect and secure client communication – making the data worthless in the hands of unauthorized individuals.
Evaluating client privacy: Unfortunately, a law firm might fall into a trap where security protocols are concerned. After the firm considers and implements various data privacy methods, many organizations fail to constantly reevaluate their selections. As methods of cyberattack evolve and improve, data security must change to counter. This requires a consistent evaluation of potential data breaches and the privacy of sensitive information.
Unauthorized access can lead to numerous challenges and complications. Whether it is a cyberattack geared toward extorting a ransom for the data or a cyber criminal exposing the information for personal or professional gain, a security breach can be devastating.
Posted in:
About Us
The litigation attorneys at Houston Harbaugh, P.C., are accomplished business trial lawyers, providing comprehensive support in litigation across a broad spectrum of matters throughout Pennsylvania, West Virginia, Ohio and other jurisdictions upon a special admission basis. Our clients are regional and national small, medium and large companies and individuals who seek well planned and aggressive, but cost effective litigation. We counsel, we budget, we have a deep bench, we act quickly when needed and we have experienced trial lawyers who know the courts and bench. We serve regularly as local counsel for some of the largest law firms in the country when they have matters in this region.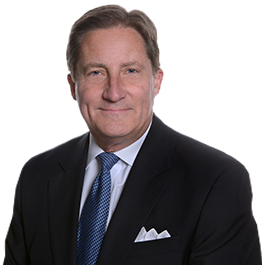 Henry M. Sneath
Co-Chair of Houston Harbaugh's Litigation Practice, and Chair of its Intellectual Property Practice, Henry Sneath is a trial attorney, mediator, arbitrator and Federal Court Approved Mediation Neutral and Special Master with extensive federal and state court trial experience in cases involving commercial disputes, breach of contract litigation, intellectual property matters, patent, trademark and copyright infringement, trade secret misappropriation, DTSA claims, cyber security and data breach prevention, mitigation and litigation, probate trusts and estates litigation, construction claims, eminent domain, professional negligence lawsuits, pharmaceutical, products liability and catastrophic injury litigation, insurance coverage, and insurance bad faith claims.
Samuel H. Simon
As co-chair of Houston Harbaugh's Litigation Group, Sam focuses his practice on commercial/business litigation. Sam regularly represents clients in the construction, manufacturing, oil and gas, and wholesale/retail/ distribution industries, as well as individuals in matters such as:
Construction litigation
Environmental litigation
Breach of contract disputes
Oil and gas litigation
Negligence
Restrictive covenants (non-compete agreements)
Civil rights
Collections/creditors' rights
Lease disputes