The IP and Trade Secret attorneys at Houston Harbaugh, P.C., have extensive courtroom, jury trial, non-jury trial and tribunal experience representing industrial, financial, individual and business clients in IP counseling, infringement litigation, trade secret protection and misappropriation litigation, and the overall creation and protection of intellectual property rights.
On August 13, 2018, President Trump signed into law the Foreign Investment Risk Review Modernization Act (FIRRMA), which expanded the Committee on Foreign Investment in the Unites States' (CFIUS) oversight scope. 31 C.F.R. § 801.205. This was a direct reaction to the ever-increasing globalized of the world in which we live, which has created the opportunity for foreign state actors to acquire U.S. intellectual property (IP) through the guise of run-of-the-mill profit seeking behavior.
As developing nations - such as China - work to obtain the level of economic and military dominance obtained by the U.S., they engage in economic and intellectual espionage through traditional business means or otherwise. Recently, foreign nationals allegedly employed by U.S. academic institutions have stolen research funded by the U.S. Government and patented it overseas, and foreign states have used cyber-attacks to acquire confidential data from U.S. companies for a myriad of uses abroad. In expanding CFIUS' reach, the Government has merely responded to what is arguably a viable threat to national security.
What Is CFIUS?
CFIUS was first created by Executive Order of President Gerald Ford to review and study foreign direct investment in the U.S. Its power was increased in the 1980's in its ability to reject deals on the grounds of national security, when Fairchild Semiconductor sought to be sold to the Japanese firm Fujitsu and was denied by CFIUS. Even before FIRRMA, CFIUS has maintained a mandate to force divestment by American companies when it finds that the foreign direct investment increases US national security risks. This was evident in the blocked proposed acquisition of U.S. semiconductor firm Qualcomm by Singaporean chipmaker Broadcom in 2018.
Also, before FIRRMA, CFIUS' scope was limited to reviewing investments where the foreign entity would gain majority voting interests or majority equity in U.S. companies. Today, CFIUS' scope has expanded to even non-controlling interests, certain real estate transactions, and other transactions which seem to indicate an attempt to circumnavigate CFIUS review.
What Does FIRRMA Mean for Companies
What this development means for U.S. companies is that mergers and acquisitions, venture capital, and trade secret and other IP transactions – even in bankruptcy court – could have national security implications if foreign entities are involved and require additional legal review by the companies involved. Government contractors aren't the only companies who must be watchful for this issue. Many tech and manufacturing companies possess trade secrets and IP that CFIUS may find best kept out of foreign state hands. Most of all, corporations cannot assume that a company isn't foreign because of a U.S. address or "principal place of business." A lawyer should evaluate the transaction to see if there are any foreign ties to companies outside of the U.S.
About Us
The IP and Trade Secret attorneys at Houston Harbaugh, P.C., have extensive courtroom, jury and non-jury trial and tribunal experience representing industrial, financial, individual and business clients in IP counseling, infringement litigation, trade secret protection and misappropriation litigation, and the overall creation and protection of intellectual property rights. From our law office in Pittsburgh, we serve clients in Pennsylvania and other states. Our Trade Secret Law Practice is federally trademark identified by DTSALaw®. We practice before the United States Patent and Trademark Office (USPTO) and we and our partners and affiliates apply for and prosecute applications for patents, trademarks and copyrights. IP section chair Henry Sneath, in addition to his litigation practice, is currently serving as a Special Master in the United States District Court for the Western District of Pennsylvania in complex patent litigation by appointment of the court. Pittsburgh, Pennsylvania Intellectual Property Lawyers | Infringement Litigation | Attorneys | Patent, Trademark, Copyright, DTSALaw®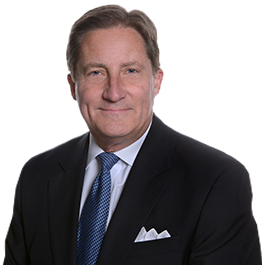 Henry M. Sneath - Practice Chair
Co-Chair of Houston Harbaugh's Litigation Practice, and Chair of its Intellectual Property Practice, Henry Sneath is a trial attorney, mediator, arbitrator and Federal Court Approved Mediation Neutral and Special Master with extensive federal and state court trial experience in cases involving commercial disputes, breach of contract litigation, intellectual property matters, patent, trademark and copyright infringement, trade secret misappropriation, DTSA claims, cyber security and data breach prevention, mitigation and litigation, probate trusts and estates litigation, construction claims, eminent domain, professional negligence lawsuits, pharmaceutical, products liability and catastrophic injury litigation, insurance coverage, and insurance bad faith claims. He is currently serving as both lead trial counsel and local co-trial counsel in complex business and breach of contract litigation, patent infringement, trademark infringement and Lanham Act claims, products liability and catastrophic injury matters, and in matters related to cybersecurity, probate trusts and estates, employment, trade secrets, federal Defend Trade Secrets Act (DTSA) and restrictive covenant claims. Pittsburgh, Pennsylvania Business Litigation and Intellectual Property Lawyer. DTSALaw® PSMNLaw®