The IP and Trade Secret attorneys at Houston Harbaugh, P.C., have extensive courtroom, jury trial, non-jury trial and tribunal experience representing industrial, financial, individual and business clients in IP counseling, infringement litigation, trade secret protection and misappropriation litigation, and the overall creation and protection of intellectual property rights.
The Intellectual Property attorneys at Houston Harbaugh have significant experience litigating intellectual property matters as lead counsel. On numerous occasions, our attorneys have been engaged by attorneys all over the country to act as local counsel in the federal and state courts in the Pittsburgh region as well.
The United States District Court for the Western District of Pennsylvania has established specialized local rules for dealing with patent cases. For instance, the Court has a mandatory ADR requirement that must be completed early in the litigation. The Court has also promulgated special rules to deal with patents and e-discovery from the outset of a case. The Western District is one of the fourteen Patent Pilot Program District Courts in the country and was selected for its experience and procedures in dealing with patent cases. There are currently four judges: Chief Judge Conti, Judge Bissoon, Judge Fischer, and Judge Hornak, who have been identified by the Court as Designated Patent Judges to hear patent cases in the Western District. Our attorneys have been before all four of these judges in patent infringement cases.
Attorney Henry Sneath, chair of the firm's Intellectual Property Practice, served on the Patent Local Rules Committee which assisted the Court in formulating and changing the local patent rules of practice mentioned above. In addition, Mr. Sneath has extensive experience as a trial lawyer in the Pittsburgh region, having tried over 95 cases to verdict before juries and judges primarily in patent infringement matters, and as a result, he is familiar with the general make-up and tenor of jurors that often sit in these types of cases. He also has been regularly recognized by Best Lawyers in America© for Intellectual Property Litigation as well as Patent Litigation.
Located in downtown Pittsburgh, our law office offers a great deal of convenience to attorneys and witnesses who must travel to Pittsburgh and stay overnight. Federal and state court houses are within walking distance. Numerous hotels and restaurants are just steps away. Our office also has ample conference rooms and guest spaces to accommodate depositions, and pre-hearing and trial preparations.
Our resources, along with the experience and knowledge of our Intellectual Property Litigation attorneys, makes Houston Harbaugh well-equipped to assist clients and lead counsel when local counsel is required in Pittsburgh, Pennsylvania.
If you are interested in talking to us about serving as local counsel, please contact Attorney Henry Sneath at (412) 288-4013 or at sneathhm@hh-law.com for further information.
About Us
The IP and Trade Secret attorneys at Houston Harbaugh, P.C., have extensive courtroom, jury and non-jury trial and tribunal experience representing industrial, financial, individual and business clients in IP counseling, infringement litigation, trade secret protection and misappropriation litigation, and the overall creation and protection of intellectual property rights. From our law office in Pittsburgh, we serve clients in Pennsylvania and other states. Our Trade Secret Law Practice is federally trademark identified by DTSALaw®. We practice before the United States Patent and Trademark Office (USPTO) and we and our partners and affiliates apply for and prosecute applications for patents, trademarks and copyrights. IP section chair Henry Sneath, in addition to his litigation practice, is currently serving as a Special Master in the United States District Court for the Western District of Pennsylvania in complex patent litigation by appointment of the court. Pittsburgh, Pennsylvania Intellectual Property Lawyers | Infringement Litigation | Attorneys | Patent, Trademark, Copyright, DTSALaw®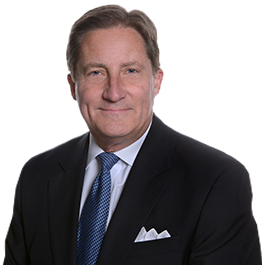 Henry M. Sneath - Practice Chair
Co-Chair of Houston Harbaugh's Litigation Practice, and Chair of its Intellectual Property Practice, Henry Sneath is a trial attorney, mediator, arbitrator and Federal Court Approved Mediation Neutral and Special Master with extensive federal and state court trial experience in cases involving commercial disputes, breach of contract litigation, intellectual property matters, patent, trademark and copyright infringement, trade secret misappropriation, DTSA claims, cyber security and data breach prevention, mitigation and litigation, probate trusts and estates litigation, construction claims, eminent domain, professional negligence lawsuits, pharmaceutical, products liability and catastrophic injury litigation, insurance coverage, and insurance bad faith claims. He is currently serving as both lead trial counsel and local co-trial counsel in complex business and breach of contract litigation, patent infringement, trademark infringement and Lanham Act claims, products liability and catastrophic injury matters, and in matters related to cybersecurity, probate trusts and estates, employment, trade secrets, federal Defend Trade Secrets Act (DTSA) and restrictive covenant claims. Pittsburgh, Pennsylvania Business Litigation and Intellectual Property Lawyer. DTSALaw® PSMNLaw®